Version upgrade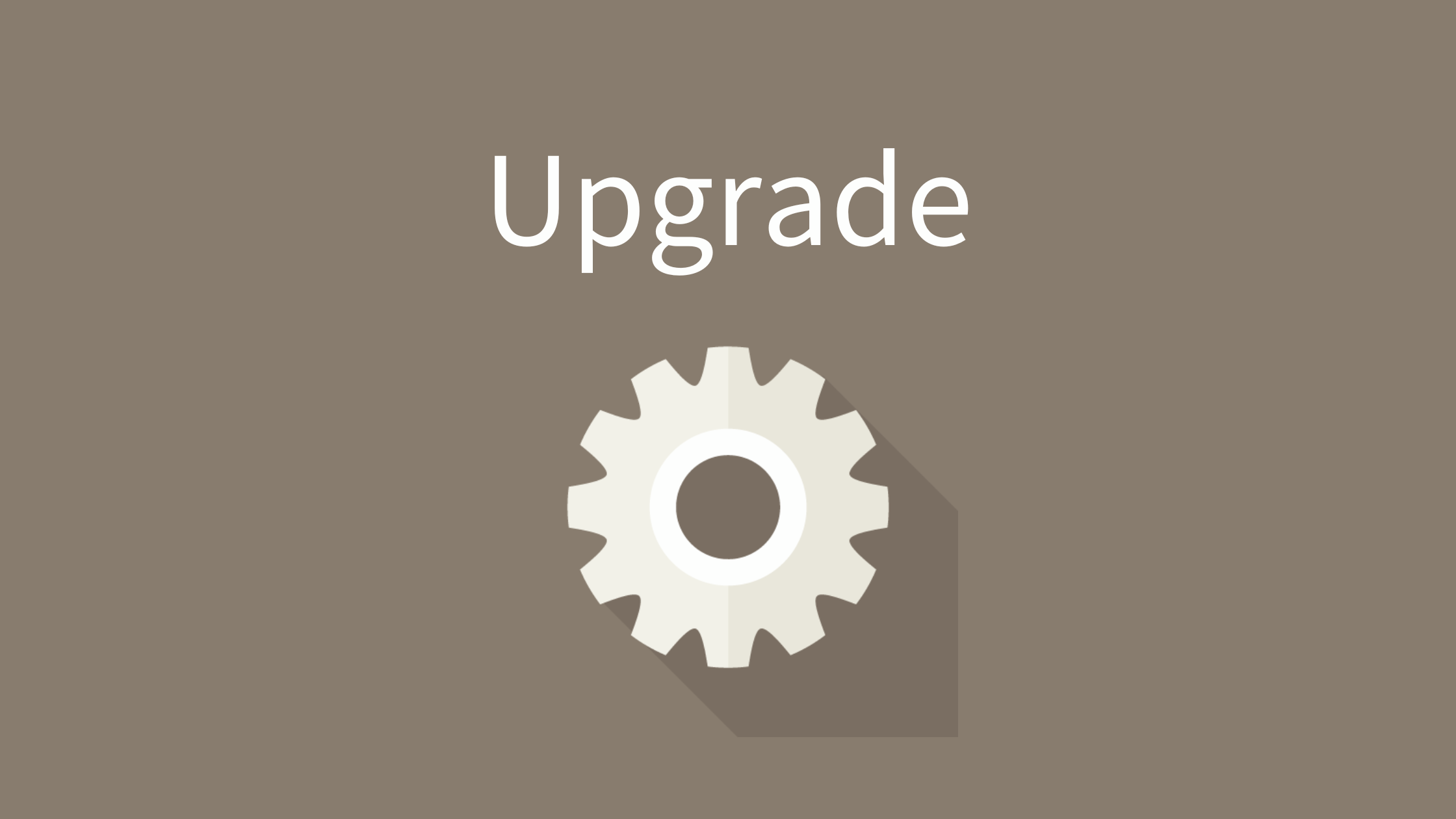 How to upgrade
How to upgrade Clibor.
First, make a backup.
Right click on Clibor in the task tray and select "Back up all of Clibor".
Select a destination and a ZIP file will be created.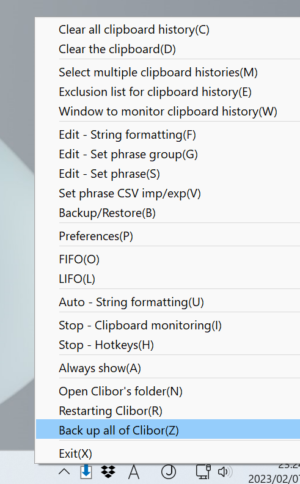 Open the folder where Clibor is installed.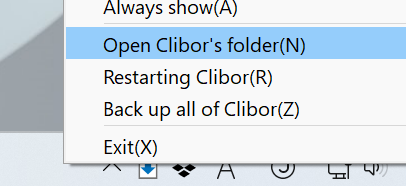 Then exit Clibor.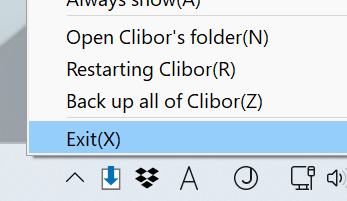 Download the latest version of Clibor from the following page.
Unzip the downloaded cliborXXXE.zip.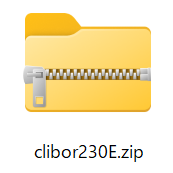 Copy all of the following files in the extracted folder and overwrite them into the folder where Clibor was installed.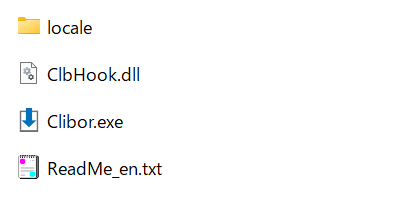 When Clibor.exe is started, the following screen will appear only when upgrading.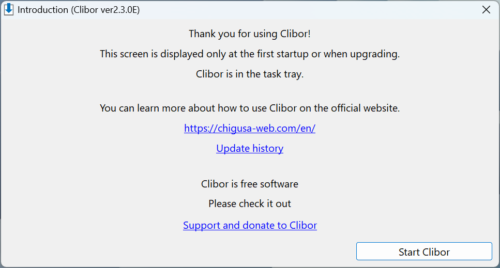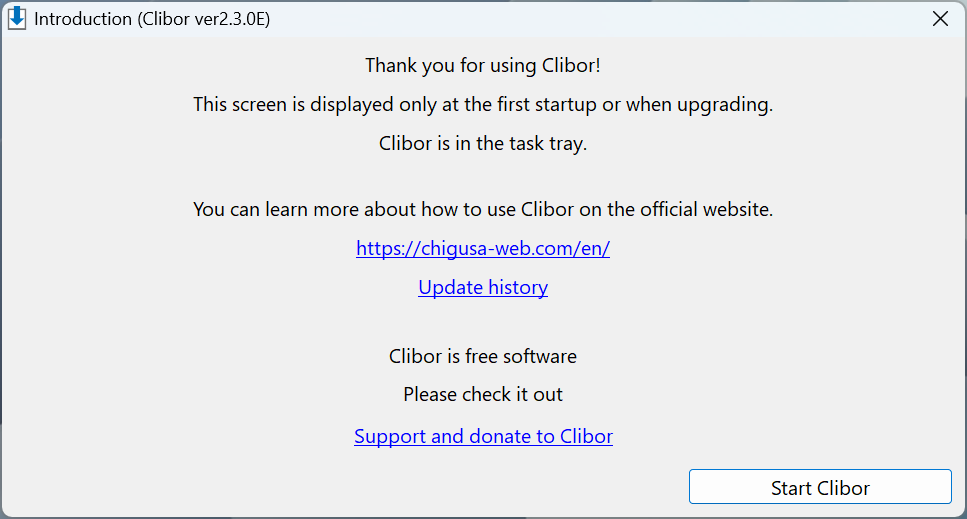 This is the end of the upgrade process.