Update history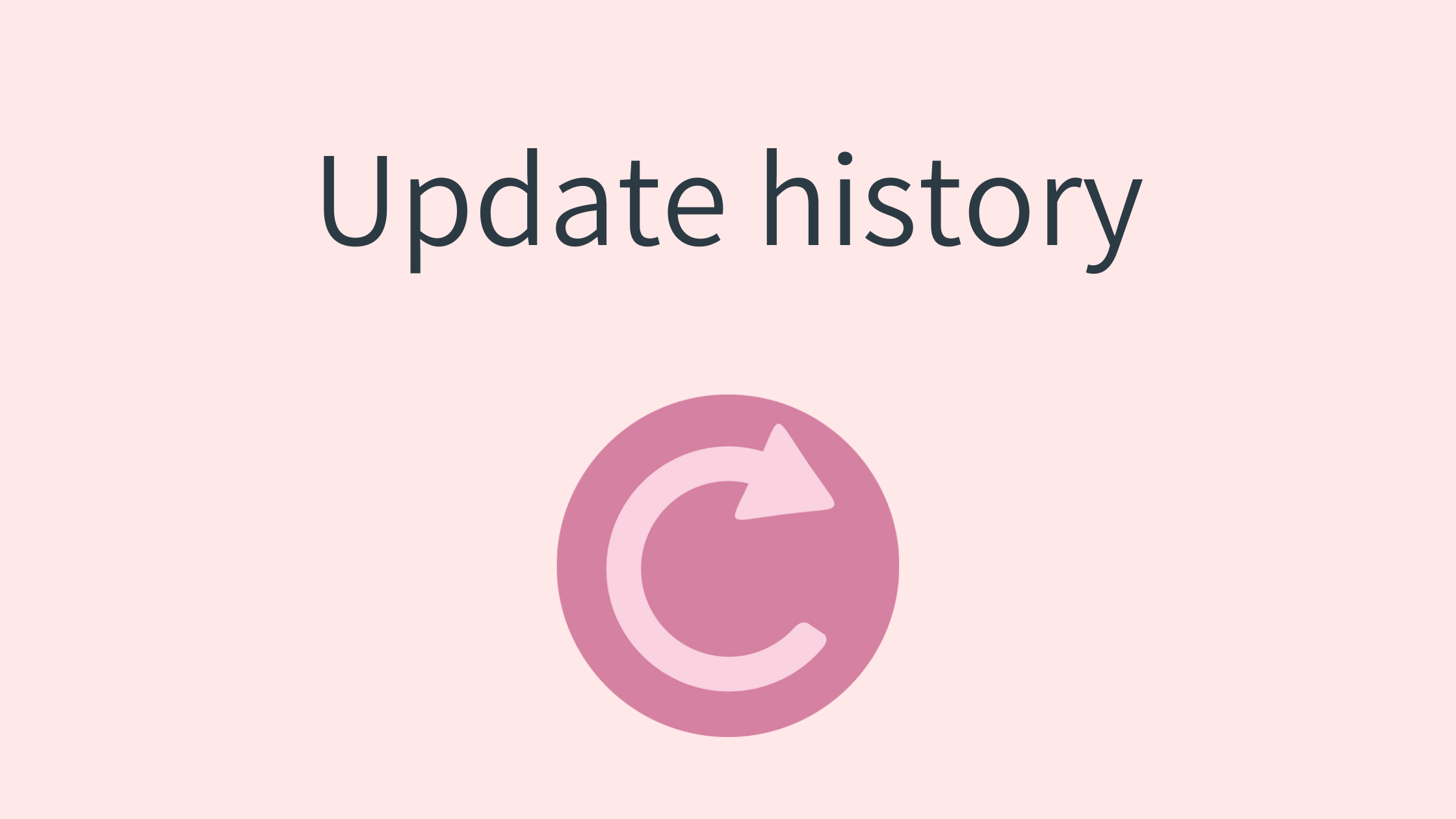 ver 2.2.4E
ver 2.2.3E
Supports Chinese (Simplified).
Fixed not to exit if hotkey registration fails at startup.
ver 2.2.2
ver 2.2.1E
ver 2.2.0E
Clibor supports English.
Startup parameter "xt" is added.
ver 2.1.2
Fixed a bug in which the input area of hotkeys was small depending on the resolution in the editing screen.
The selected item will be sent to the clipboard when you press Enter in the search box.
(in incremental search)
Added the setting to make the search box always effective when displaying the screen.
Other minor corrections
ver 2.1.1
Added support for specifying n days after and n days before in the date macro of set phrase.
Fixed the problem of freezing when the magnification rate is different in dual display.
ver 2.1.0
Support the pop-up menu by pressing Shift+F10 on the main screen.
Added the support for expanding to history for each new line.
The URL was changed due to the relocation of the site.
Deprecated the Python macro function.
Other minor corrections
ver 2.0.5
The icon of Clibor is changed.
Support for high DPI
Added support for testing in the registration of string formatting.
Support for changing the font of the edit screen and menus.
Fixed the problem of pasting FIFO in Excel.
Other minor corrections
ver 2.0.4
add a combination in FIFO/LIFO mode.
Turned off the IME on the main screen.
Added a setting to add a shadow to the main screen.
Added the setting of the thickness of the border of the main screen.
Added the setting of the background color fill of the tab.
Enabled to switch pages by up/down keys when focusing on the first and last row.
Fixed the control when the tab is not displayed.
Added help links to some screens.
Other minor corrections
ver 2.0.3
Change API for clipboard monitoring.
Larger font on each screen.
Fixed to not move the caret when inputting incremental search.
Fixed a bug that affects the format of the date of OS.
ver 2.0.2
ver 2.0.1
Fixed a bug that caused an error when upgrading.
Fixed a bug where the font of the pop-up menu changed.
Fixed some processing when saving XML.
ver 2.0.0
Changed the maximum number of saved history to 10,000.
Change the appearance of each screen.
Support hotkeys for set phrase.
The "Introduction" screen is displayed at the first start-up.
Fixed the set phrase memo input.
Supports auto – string formatting startup parameters.
Improving the speed of incremental search.
Added support for changing the send key to Shift+Insert when auto-pasting.
Change the operating environment to win7 or later.
Removed the tooltip color setting.
Changing the format of saved data
Added the support for double-clicking to edit the grid.
Change the font of each screen.
Build with the latest development tools
Fixed a bug in the encryption process.